 VR Product Showcase
When your product looks like a small white pill, and regulation restricts the way you package and market it, you have to get creative to communicate its story and messages.
Pharma giant, Merck and their agency, Porter Novelli, wanted to create an immersive experience that would make a splash at global conferences.
Together we explored a series of concepts, the chosen one being a Virtual Reality product demo, showcasing the unique manufacturing process behind one of the brand's flasghip products. This product, used by thyroid patients around the world is unique in the way it's produced, with impressive technology and exacting standards, all aimed at precision dosing for better health outcomes.
Following a detailed pre-production planning process, our crew headed out to Germany to capture in-depth immersive footage inside the factory where the magic happens. Armed with protective suits and meticulously-cleaned kit, they spent two days choreographing staff and rigging inside machinery to get the camera right inside the action.
Back in the London studio the graphics team worked on the CG elements which would embellish the experience with a simulation of the chemical production process, as well as the opening and closing animation sequences using packaging and campaign assets.
Eventually all these components came together to create a 3-minute immersive tour of the product's innovative production process, using a blend of real-world video – showing the factory – and CG animation – showing what's happening inside the machines and at the particle scale. It was rendered in stereoscopic 8K 180-degree video, delivering high-fidelity visuals and realistic 3D depth.
The experience has been translated into 4 languages, with accompanying voice overs by native speakers, and the visuals localised to suit regional markets. It's been loaded on to a fleet of VR headsets which accompany the Merck booth at key events, meetings and summits around the world. Ultimately helping physicians and pharmacists to understand the benefits of this precision-produced product and position it as the best choice on the market.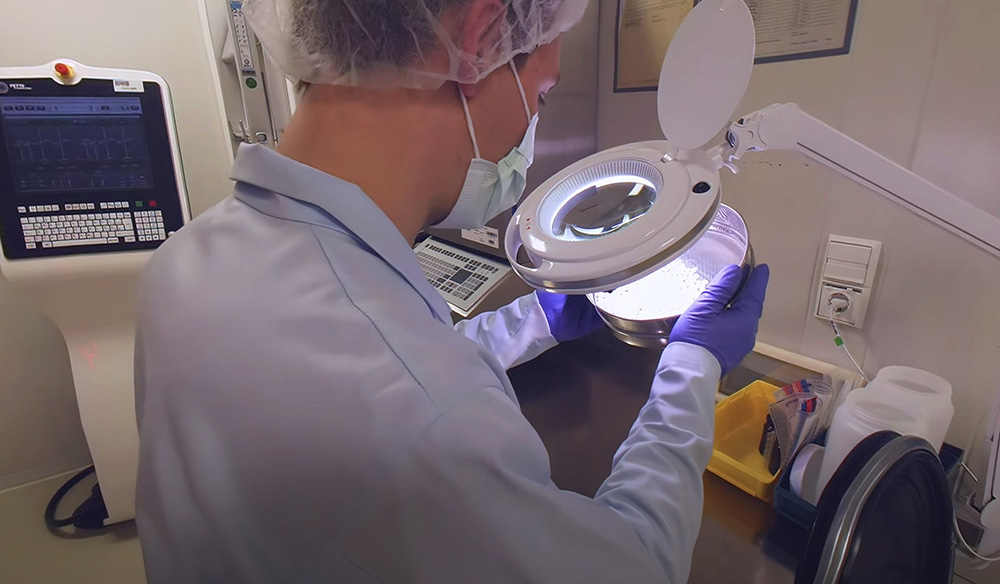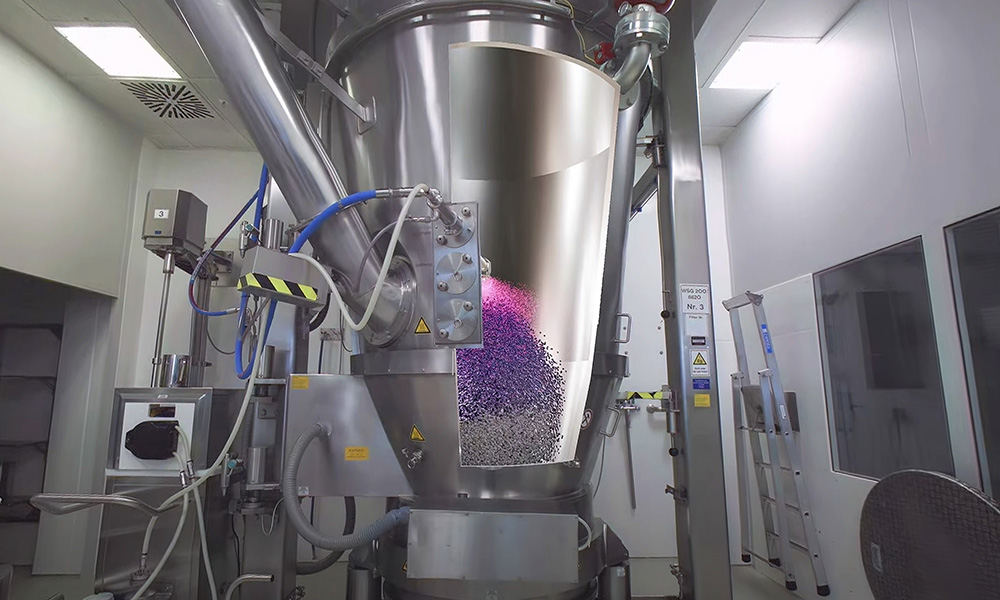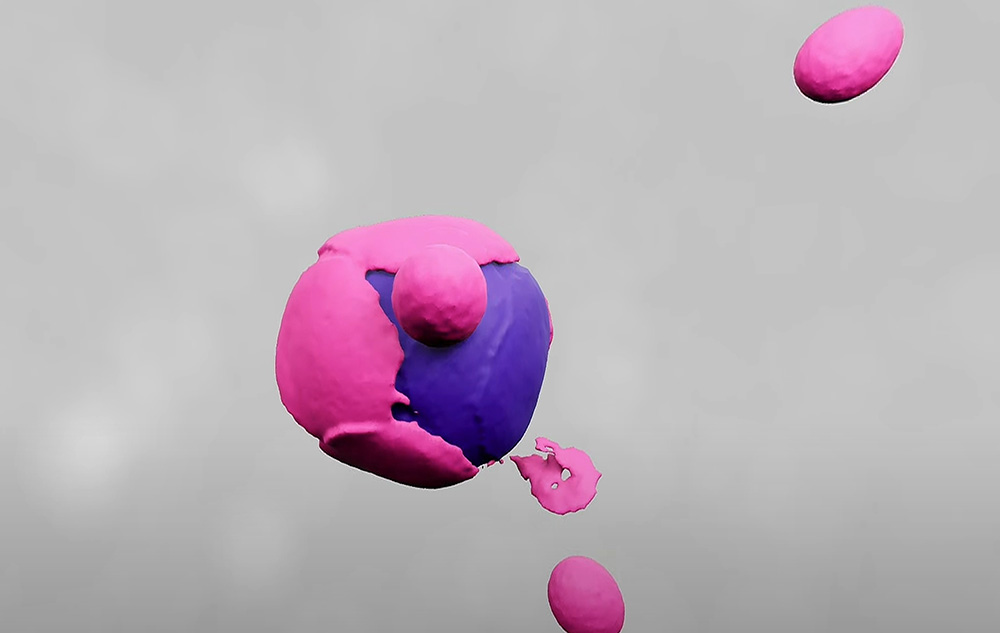 Wow! Impressive. It's amazing! The VR was a hit!

Merck