 Virtual Care Home Tours
Bupa owns and operates over 270 care homes across the UK, including its portfolio of luxury locations – Richmond Villages.
But the majority of its end-users are elderly and its customers (their families) are not local. So how best to capture the comfortable and luxurious facilities of a Bupa Richmond Village in a way which conveys the experience of being there to an audience who may not be so tech-savvy?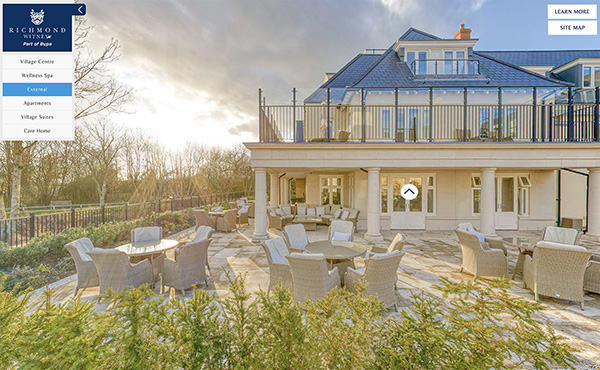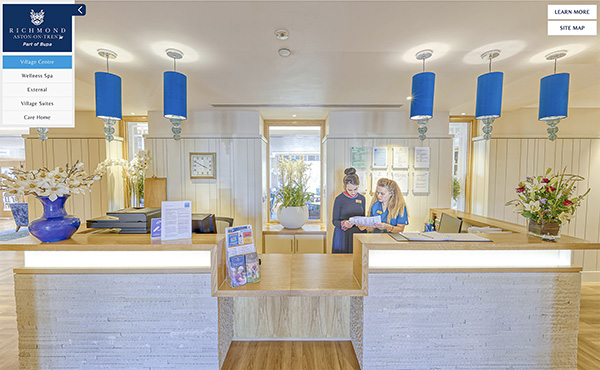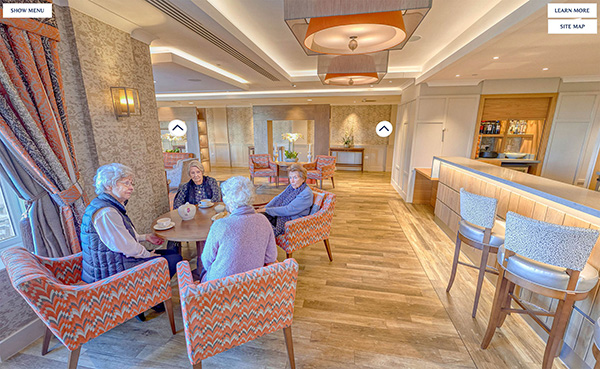 Our solution was to focus on high-end 360 photography, showing the rooms and facilities at their best, and in enough detail to almost feel the textures of the fabrics. And to include people – where appropriate – to help bring spaces to life. We then designed a custom menu system and interface which is clean and simple (so as not to be overwhelming), and which uses bold contrasts and large fonts.
For users who want to do more than explore the rooms, there are 'Learn more' hotspots containing information and specifications, and a 'Site Map' allowing users to navigate using an aerial plan of the site.
Did you know On average our virtual experiences help brands reach over 140,000 customers per year