VR Restaurant of the Future
Welcome to 2050!
We were delighted to be brought in by design agency I-AM to collaborate on producing a virtual reality (VR) experience for their client KFC. This mind-blowing project envisions a 'KFC of the future' venue, free from the constraints of current technology, operational and physical limitations. 
I-AM had been commissioned by KFC's Global design unit to imagine, design and CGI-model, a fully developed design proposal for a KFC destination with ideas too far ahead to actually 'build'. Instead existing in virtual space as a guiding light for ongoing progressive initiatives across global design, operations and service
All this was brought to life as a showcase to the business internally and for key international franchisee partners through a fully immersive virtual reality experience delivered via high-end VR headsets. Within the experience, users can take a birds-eye view of the venue and choose which part to explore. They are then taken on a journey through that area, narrated by an AI-style audio guide and enhanced with a heads-up display to call out key features and innovations. This virtual tour of an imagined reality provides an inspiring direction to keep KFC a step ahead of its ever-proliferating competitors.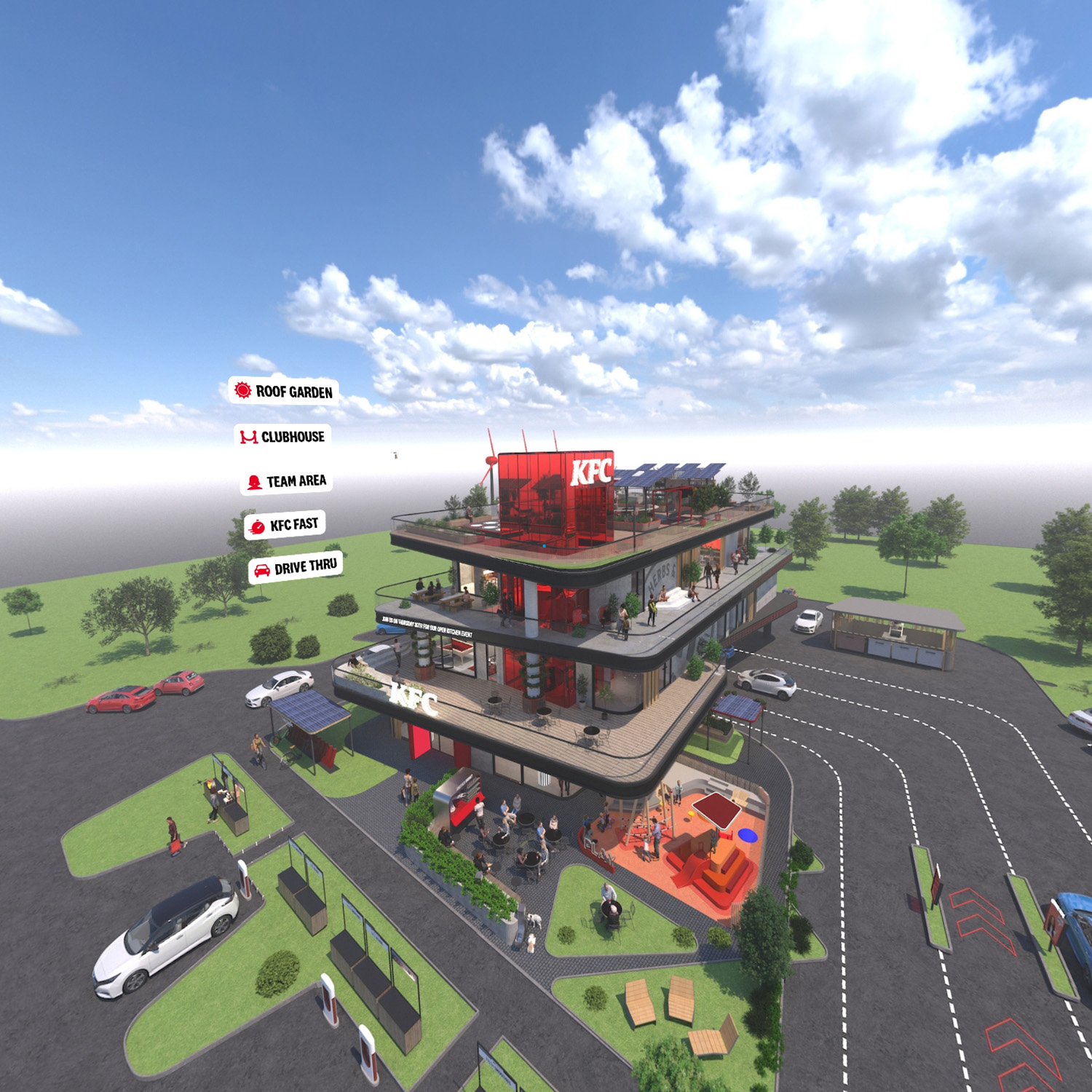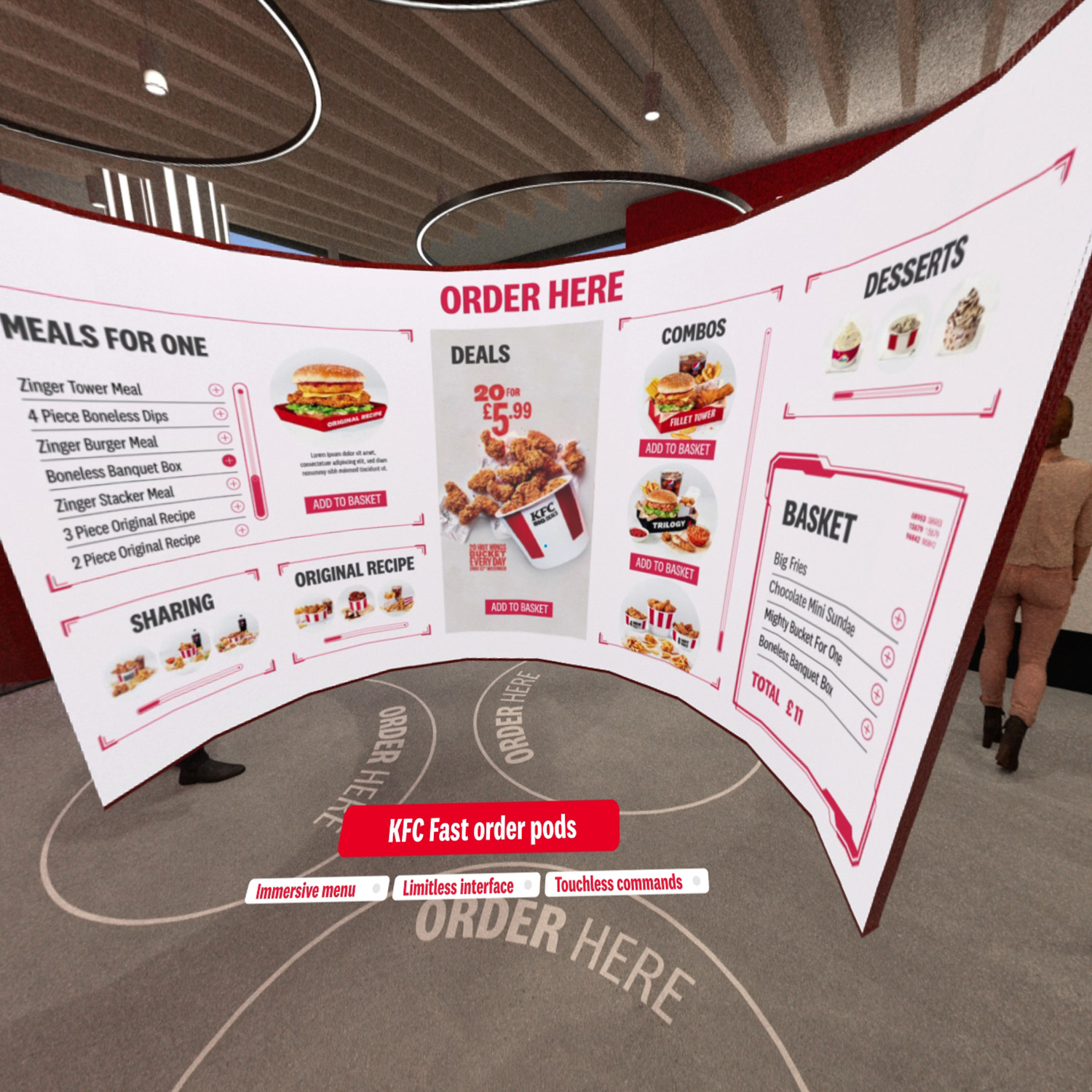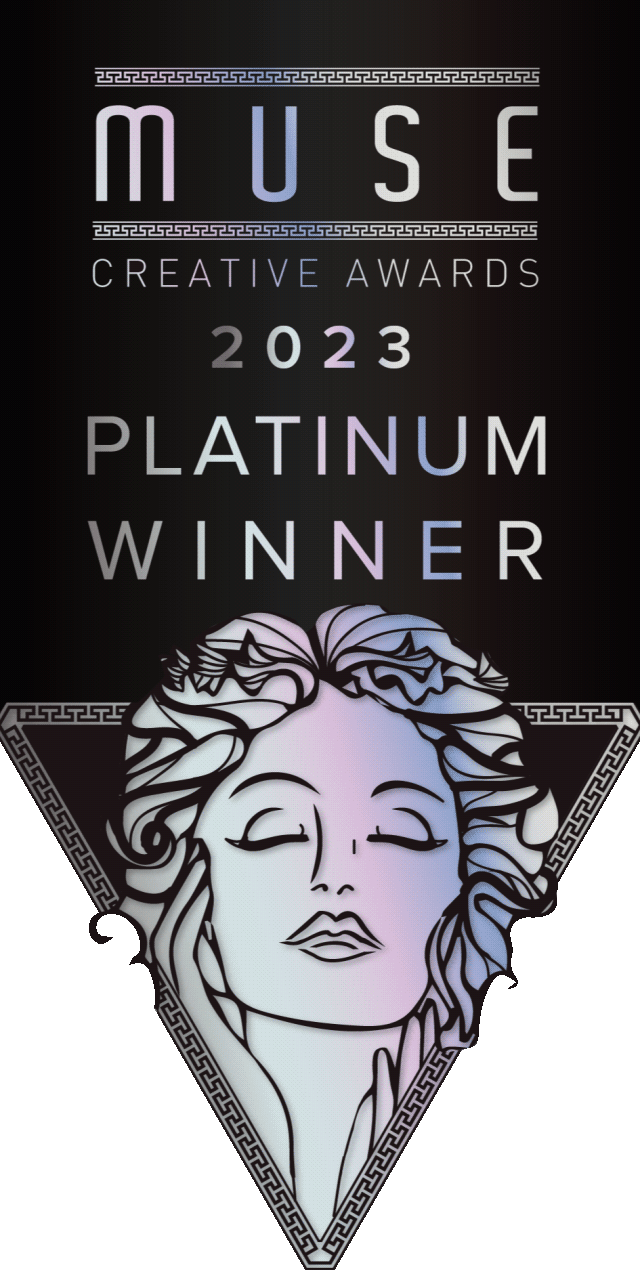 MUSE Creative Awards 2023, Platinum Winner – Best Experiential & Immersive Experience
Our aim is to redefine the KFC experience, especially positioning the physical restaurants as the beating heart of the brand in a world of other options. We are delivering people-inspired experiences that make their true story vivid, irresistible and something their avid fans deserve

I-AM agency
Looking deeper, KFC of the Future explores the different facets of what KFC could offer future consumers, via four 'layers'.
The ground level features an external 'KFC Park' integrating the ultimate future drive-thru with leisure zones including 11 herbs & spices gardens, a pop-up marketplace, EV charging & maintenance, kids playpark and even a drive-in 4D cinema. 
Stepping inside, the 'KFC Instant' take-out experience is to be found, surrounding an astonishing red atrium. This elevator & stairway invites future KFC fans up to the ultimate KFC dine-in experience, incorporating bars, music stages, portals connecting with other KFC venues around the world and exclusive, hyper-personalised VIP experiences.
The top layer boasts a stunning rooftop garden, dubbed the '11 Herbs & Spices Secret Recipe Garden' complete with a drone pad for serving remote orders.  
The KFC team space on the mid-layer houses the 'Smart Kitchen', automating all the mundane aspects while teams focus on quality and service; they have their own Clubhouse and external garden terrace for connect-time and recharge moments.