Virtual Open Day and VR Experience
Staffordshire University is an tech-savvy institution at the heart of the UK, who aim to attract more domestic and international students to their centres of excellence in Stoke, Stafford and London.
In collaboration with their marketing and admissions teams, we created a bespoke microsite which would act as an immersive interactive portal to the campus, courses and facilities.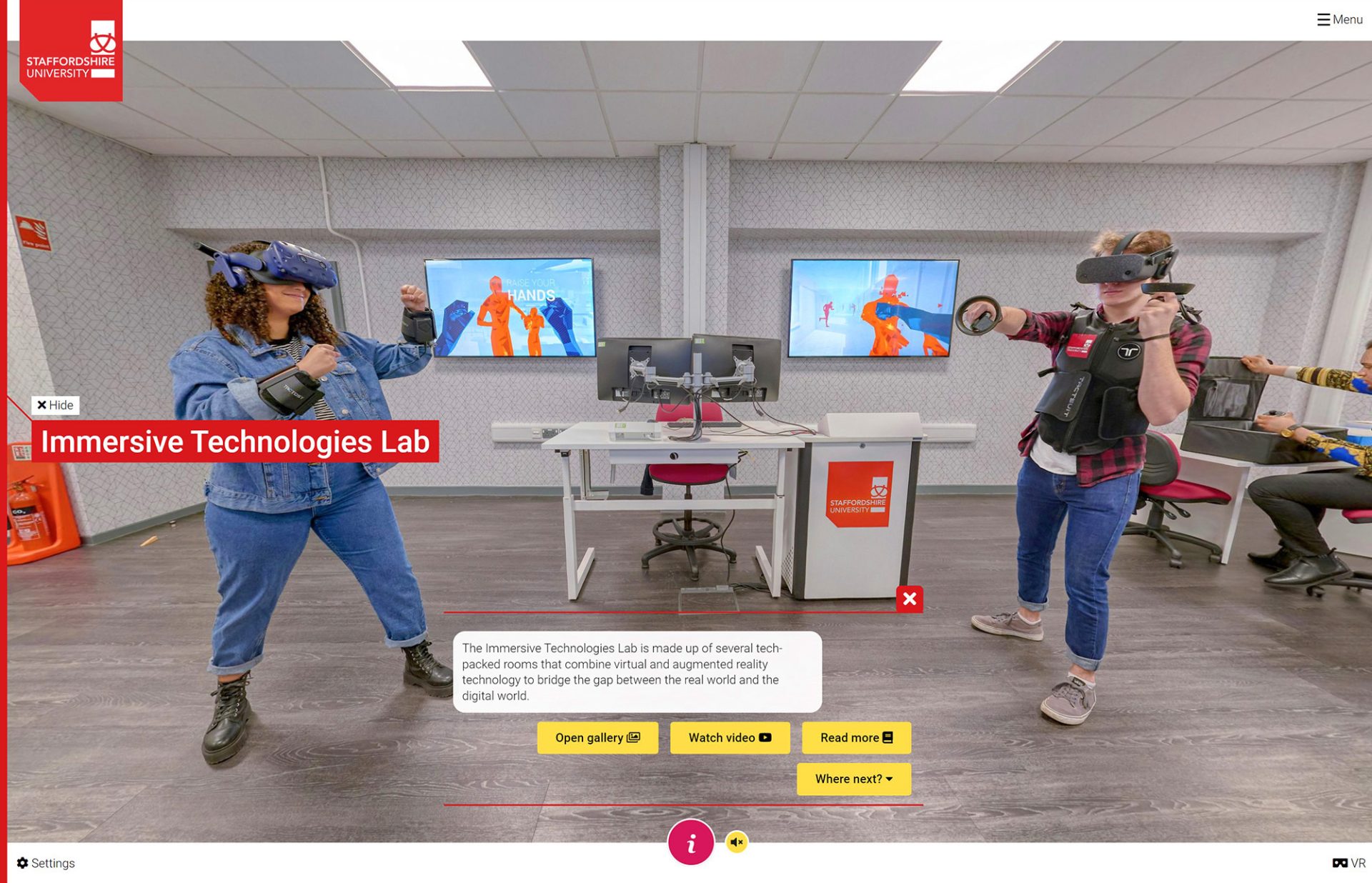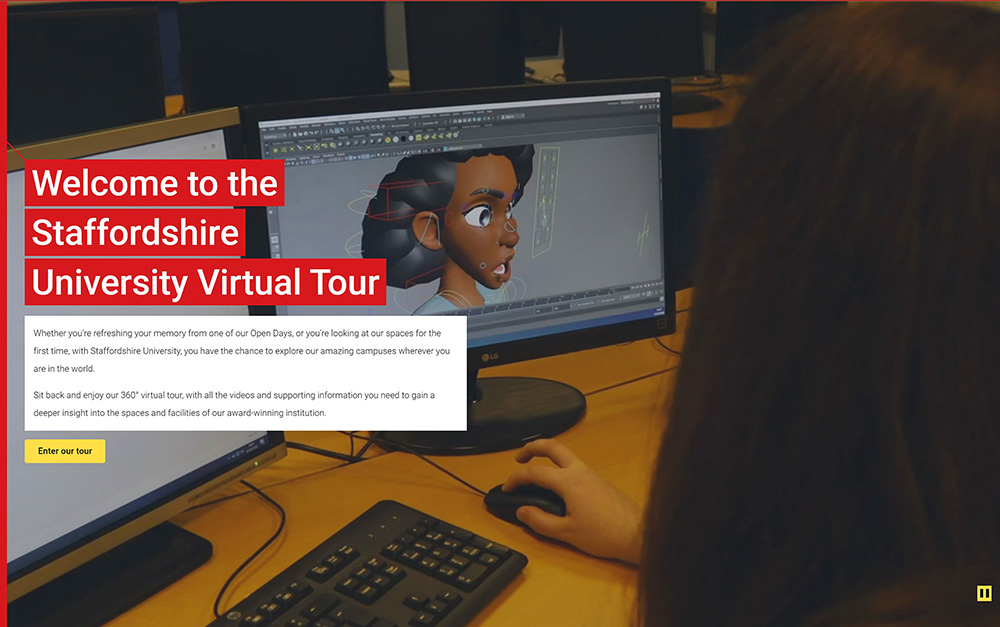 It uses high-resolution 360 photography, 360 video and drone footage to create tours of each campus, all tied together with a custom-branded design.
One technical innovation is a virtual guide, which prompts visitors to discover more, and to suggest locations they might want to see next. All powered by a text-to-speech engine, which gives the guide the impact and personality of a narrator, with the flexibility to change what it says at any time via the CMS. As well as being updateable via the CMS, the site is fully accessible to WCAG2.1 AA standard.
We also created a VR version of the experience which travels the country on the university's battle bus visiting student fairs and events.
The game was extremely well-received, and is now being used by other teams at their virtual events this year
"Circus does a great job of presenting high-quality, visually engaging content that tells a convincing story. I don't hesitate to recommend them."

Staffordshire University