Interactive Student-Life Trailer
St Andrews University is a unique institution. Not just because of its reputation as the higher education provider of choice for the royal family, or its always-high position in the league tables. But also because of its relationship with the historic town and its stunning natural surroundings. 
The university's marketing team came to us with an unusual brief – to create a virtual experience like no other. It didn't need to be an exhaustive tour of every facility or give each department equal space, and it didn't need to include a lot of admissions information. It just needed to be as beautiful as the university itself, and give potential students a glimpse of life at St Andrews. 
We created what we came to think of as an interactive trailer. An engaging teaser that includes only the best visuals, and is accompanied by just enough information – via text captions and voice overs – to establish the viewer's interest, provide context and create intrigue. But better, because it's interactive, so the audience can choose what to see and in what order.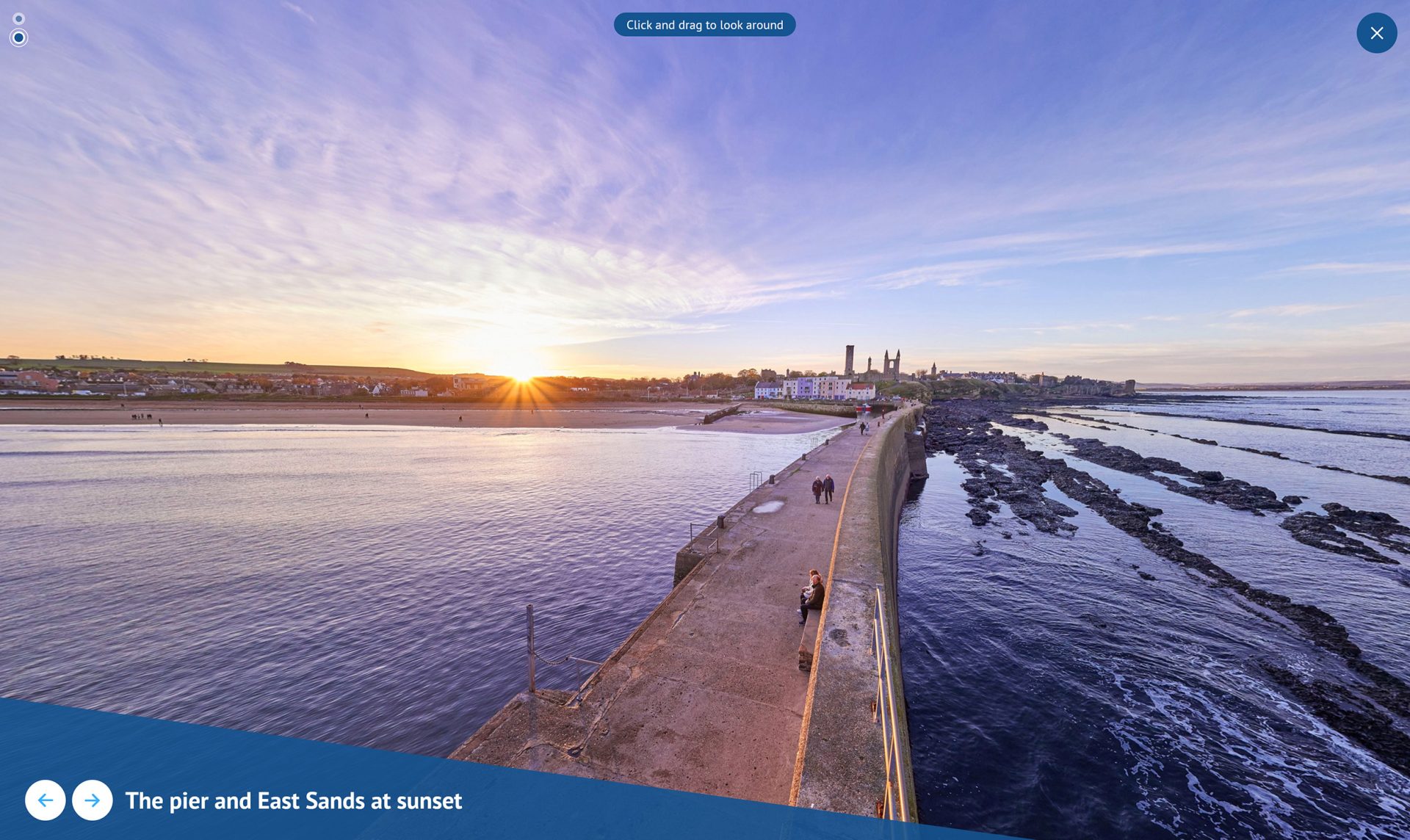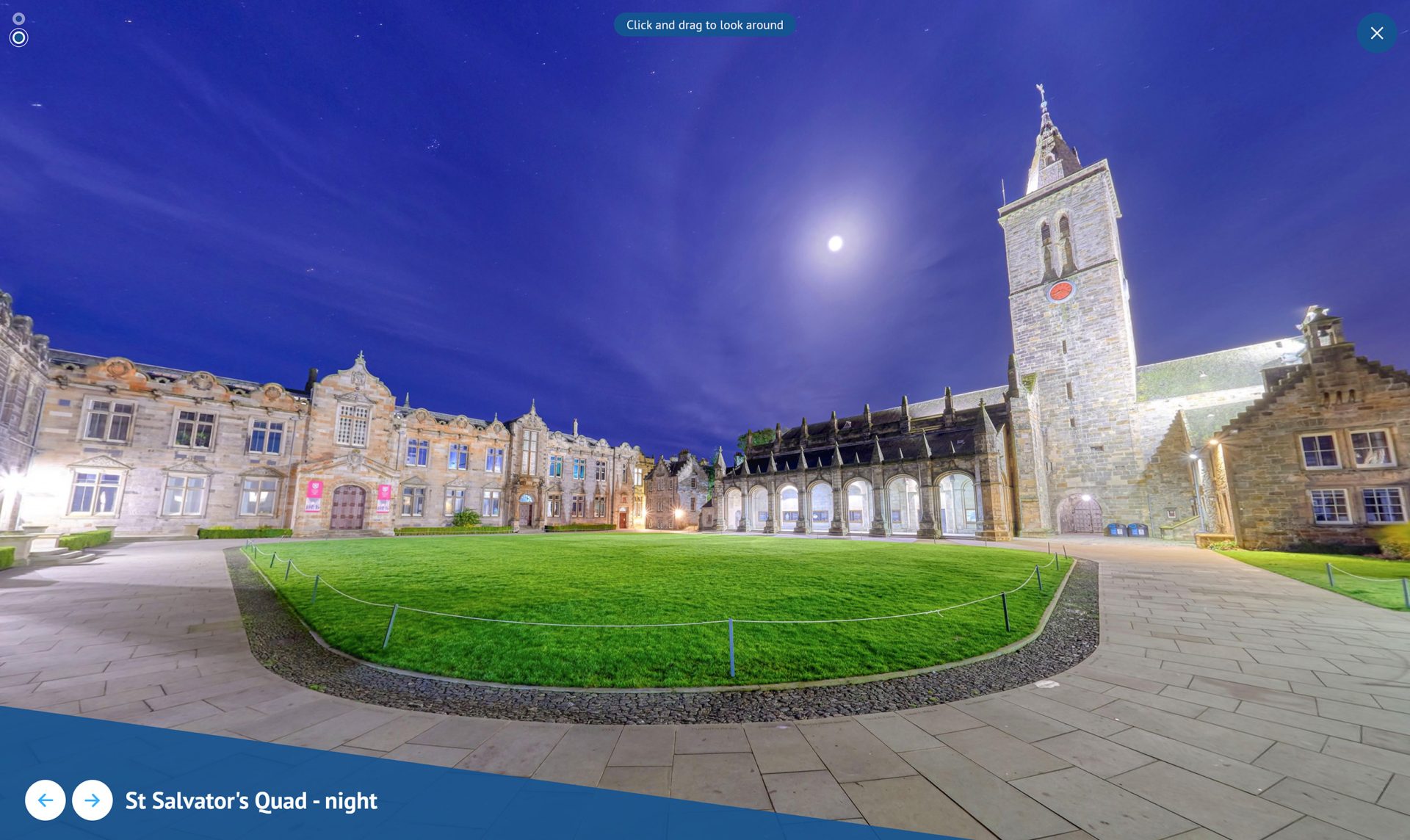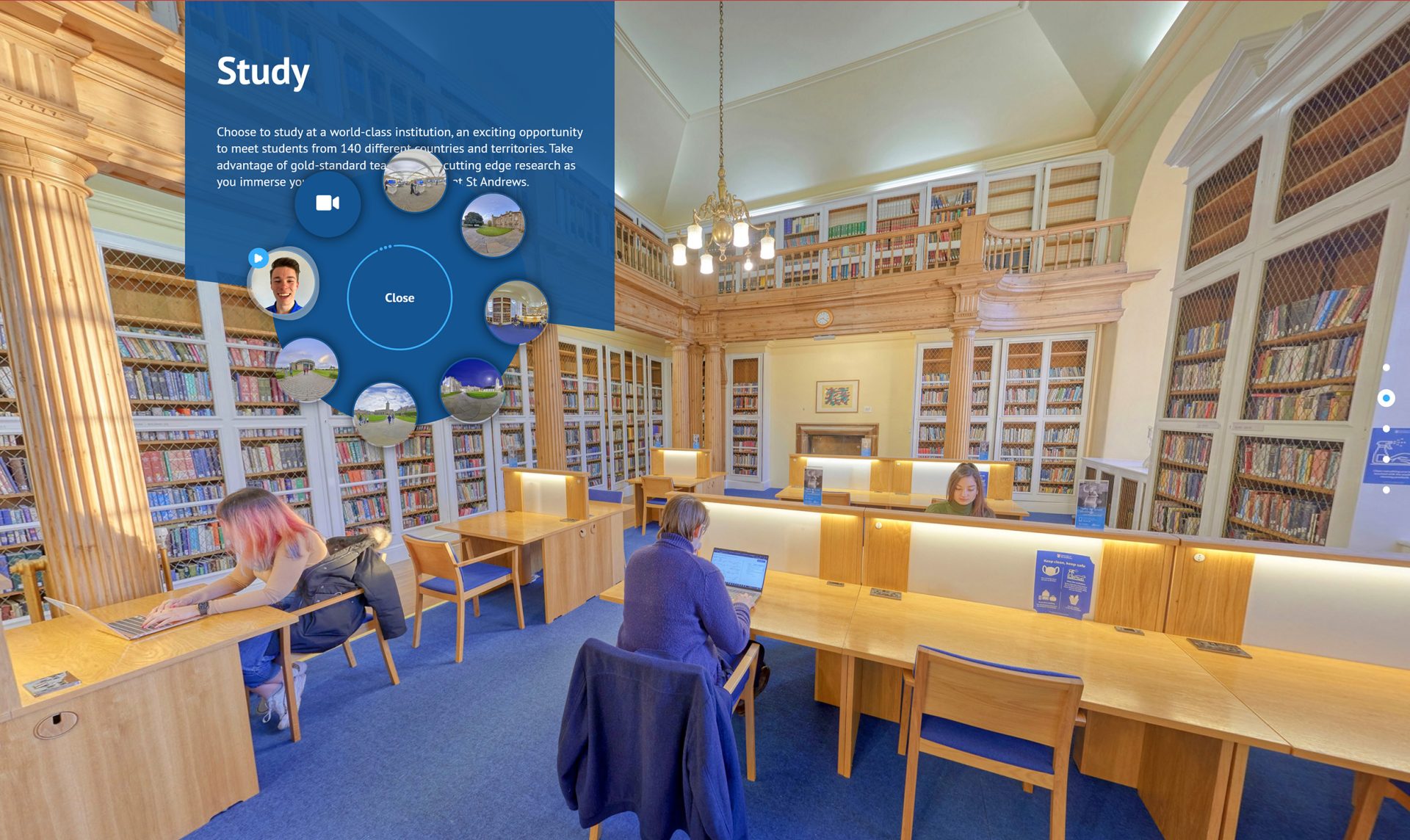 The final deliverable took the form of a scrolling branded microsite, split into animated sections, each touching on an aspect of the student experience: Study, socialising, accommodation and the town. This way users could easily find the area they're interested in, then use the content launcher to go deeper. 
Each section's launcher contains stunning high-resolution 360 visuals of locations with students to bring them to life, plus cinematic 4K drone videos and podcast-style audio stories from real students, to add personality and authenticity. 
As well as being fully responsive and accessible, the microsite is also futureproof. It can easily be updated with new thematic sections, and content launchers can be expanded to accommodate new information and visuals, as needed.
"After meeting with several virtual tour companies, the decision to go with Circus was unanimous – their creativity, innovation, and above-all professionalism were well ahead of anyone else. Circus immediately understood what we wanted and were eager to work with us to create something unique and exciting. Internal feedback has been overwhelmingly positive."

St Andrews Marketing Team