 Virtual Property Manual
Ballymore serves a discerning international audience of property buyers and is known for its luxurious London developments. Across various projects over the years we have collaborated with Ballymore to capture and celebrate its cutting edge property design, in a way which appeals to a global community of high-net-worth buyers and investors. This particular project focused on a virtual property manual that could be used by the likes of property owners and landlords.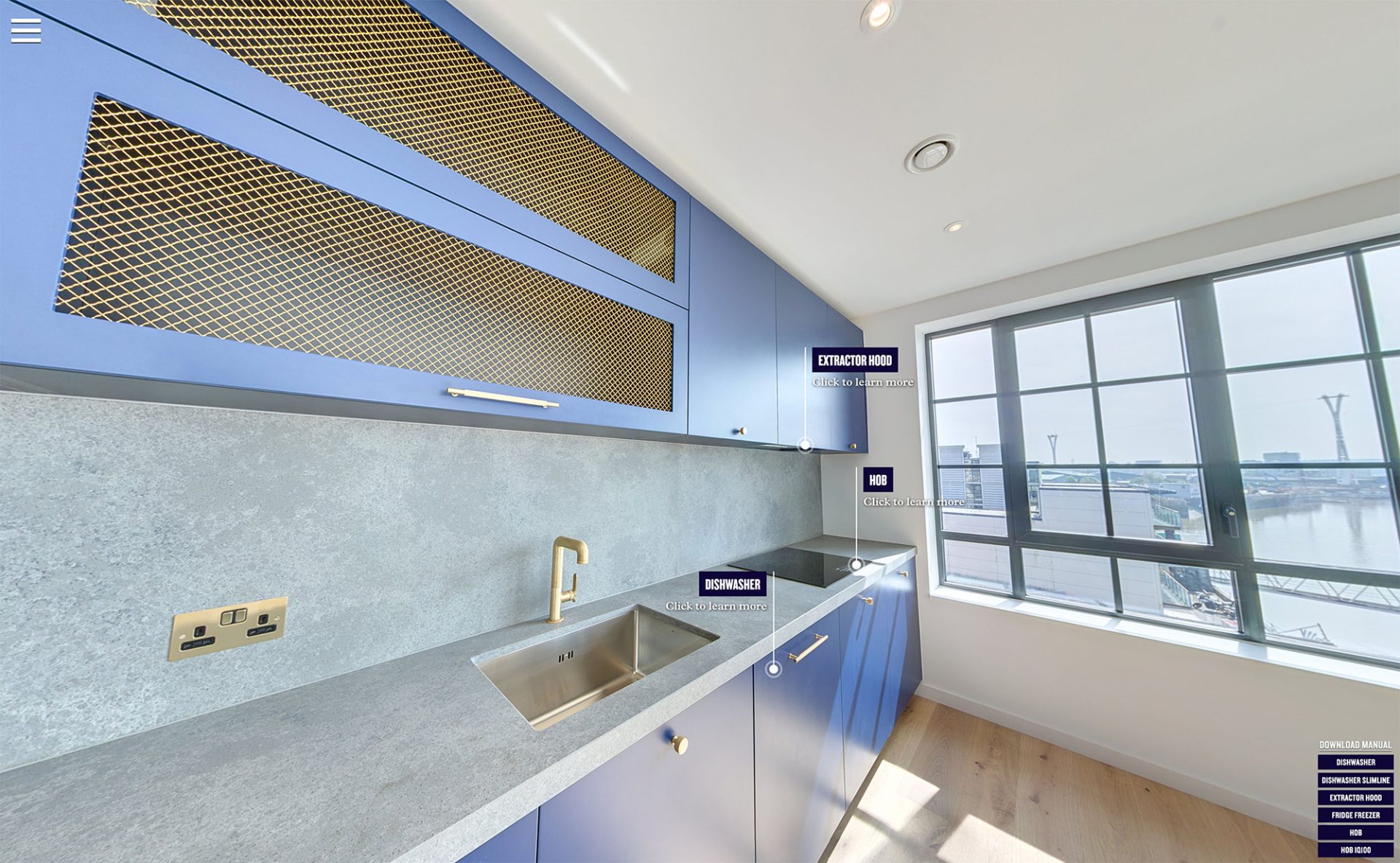 In this project for Ballymore's Goodluck Hope property in London's Canary Wharf, we created this innovative customer service tool.
On completing a purchase, the idea is that new owners would then be impressed to receive an interactive user guide for their new apartment: a virtual property manual. No more dull manuals, they can click from room-to-room and call up explainer videos for how to operate things like climate control, intercom, dishwasher and oven.
The project had an overwhelming response from Ballymore and their clients, and we've gone on to shoot more like it.
Virtual property options are becoming an important part of real estate activities. Whether viewing a property before buying or providing owners with next level features, virtual content for properties is becoming the next big thing.
Perfect for owners/occupiers or landlords