Virtual Sales Assistant
For self storage companies, helping online or phone customers choose the right unit is a daily challenge. Most of us don't know what 50 or 100 square feet looks like, much less whether our stuff will fit into it. So storage companies need a way to visualise the capacity of their spaces.
For innovative category-disruptor, Attic, we created an interactive virtual assistant who provides answers to customers' most common questions. Giving a friendly approachable face to the brand and overcoming consumers' unfamiliarity with storage services.
The tool also allows users to visit units in 360 degrees, so they can feel like they've been there in real life. And finally we created stop-motion videos showing the units being filled with familiar items, so that watching a few short clips gives people the confidence to commit to a size.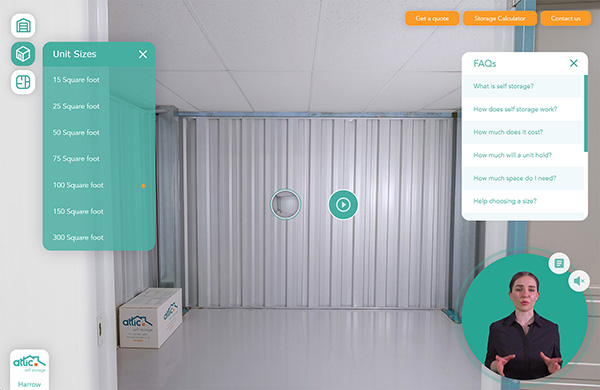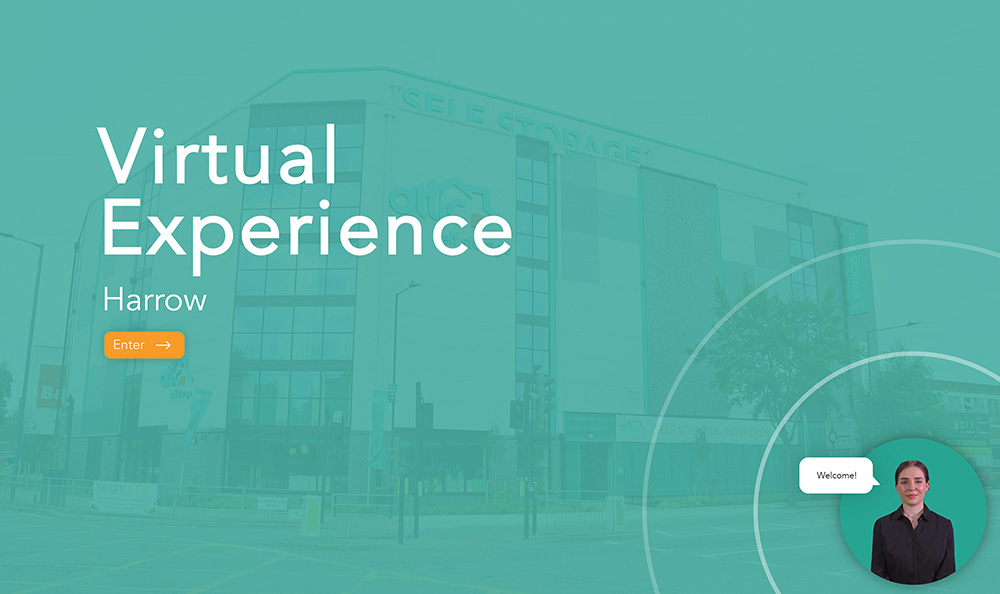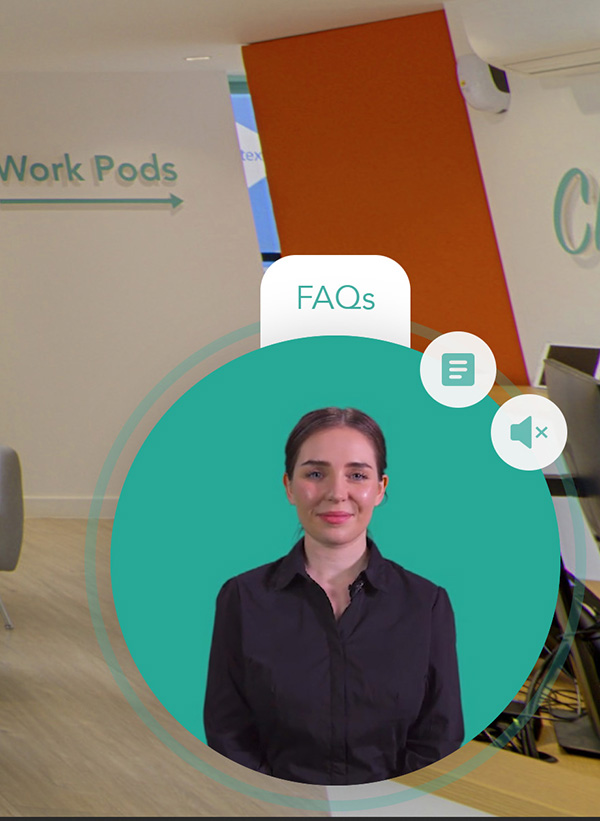 We're proud to say that this project won the prestigious FEDESSA Innovation Award 2019
"I was extremely happy – the units have come out really well, as have the sections with the assistant. The end result is absolutely excellent. Great work guys!"

Attic