Meet our talented supporting acts
We work with some incredibly talented people, who we like to think of as our 'Halo Team'. They each bring their own unique speciality and a wealth of experience which enables us to offer a broader range of creative and technical solutions, and to move nimbly across a rapidly-changing technology landscape. The sensational skills of our supporting acts range from Augmented Reality and 3D Visualisation to Audio Design, Scriptwriting and Copywriting.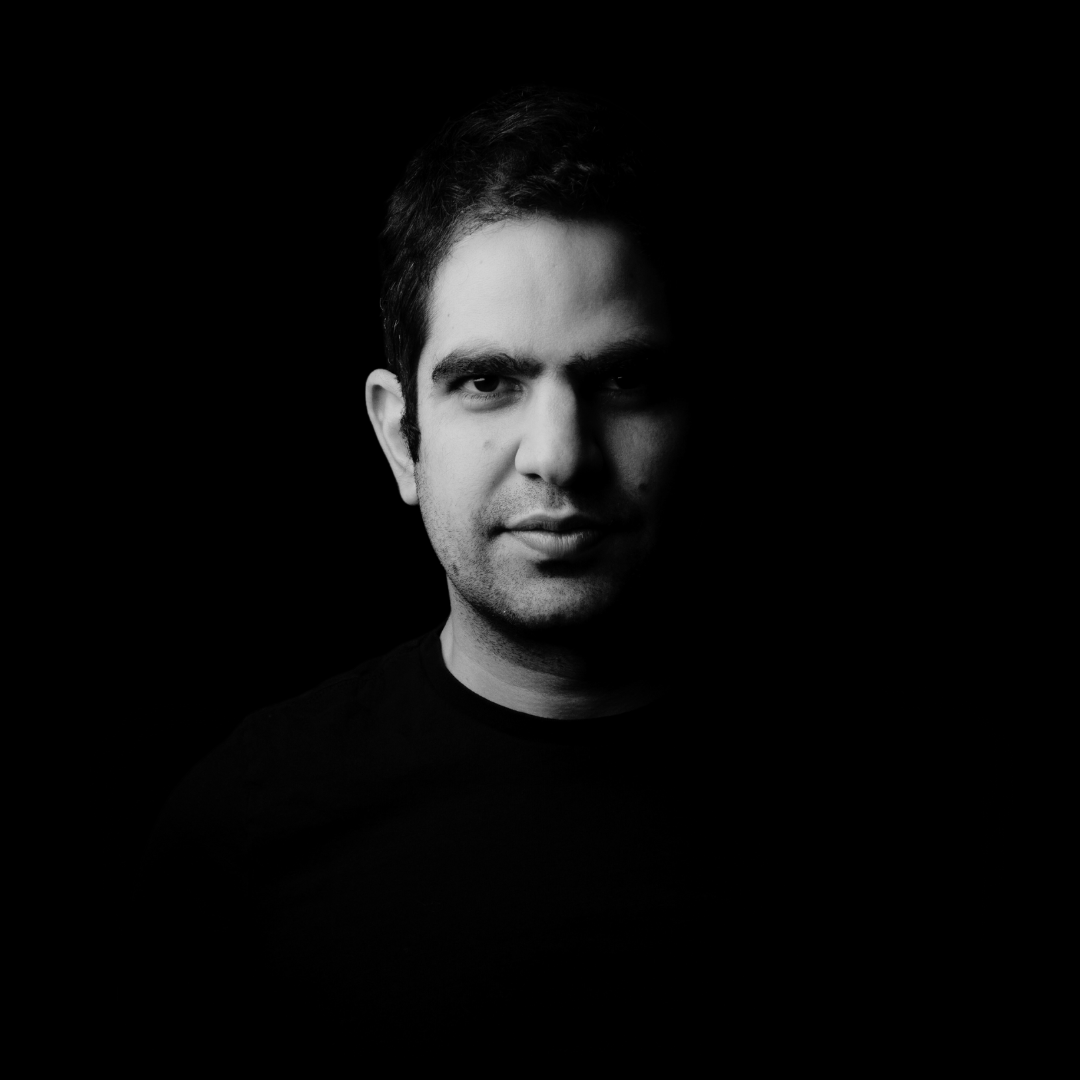 SHADI: 3D VISUALISATION
Shadi is a Technical and Generative Artist based in London, specialising in Real-Time Graphics, Data Visualisation, Algorithmic Visuals, and Interactive Installations, utilising tools such as Unreal Engine, Houdini, and Unity. Over the past 20 years, he has been working at the intersection of Software Engineering, Digital Art, and R&D, catering to a broad range of international clients, including Mercedes, Adidas, Adobe, Nike, Ford, Ericsson, and Siemens.
Shadi is the author of several Digital Art projects and Digital Dance performances, many of which have been showcased at international festivals. His programming journey began at the age of 10 on a Commodore 64, and he is passionate about harnessing innovative technology to create novel experiences, products and visuals.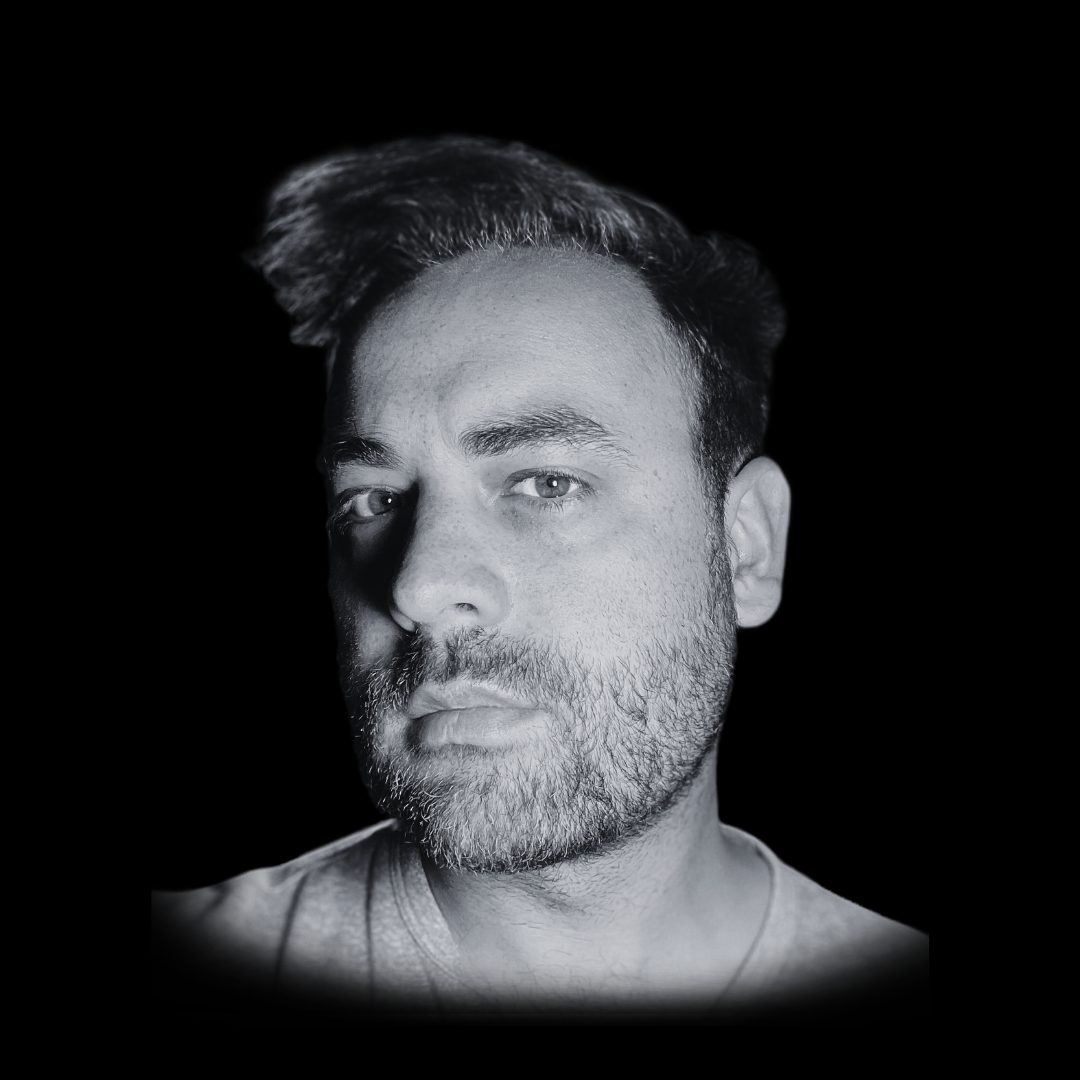 ALASTAIR: SCRIPTING & COPYWRITING
Alastair is an award winning screenwriter/director with 20 years experience working in Film and TV. A film fanatic from a young age he spent his early years making short films and transferred that into a feature film directorial debut at the age of 19.
Al has been a creative driving force behind his team for over 20 years now, and, apart from his writing and directing work, works as a cinematographer, editor, colourist and composer for an enormous range of projects in entertainment, corporate, education and promotional work. His work in comedy production can be seen on most major streaming services and broadcast channels around the world.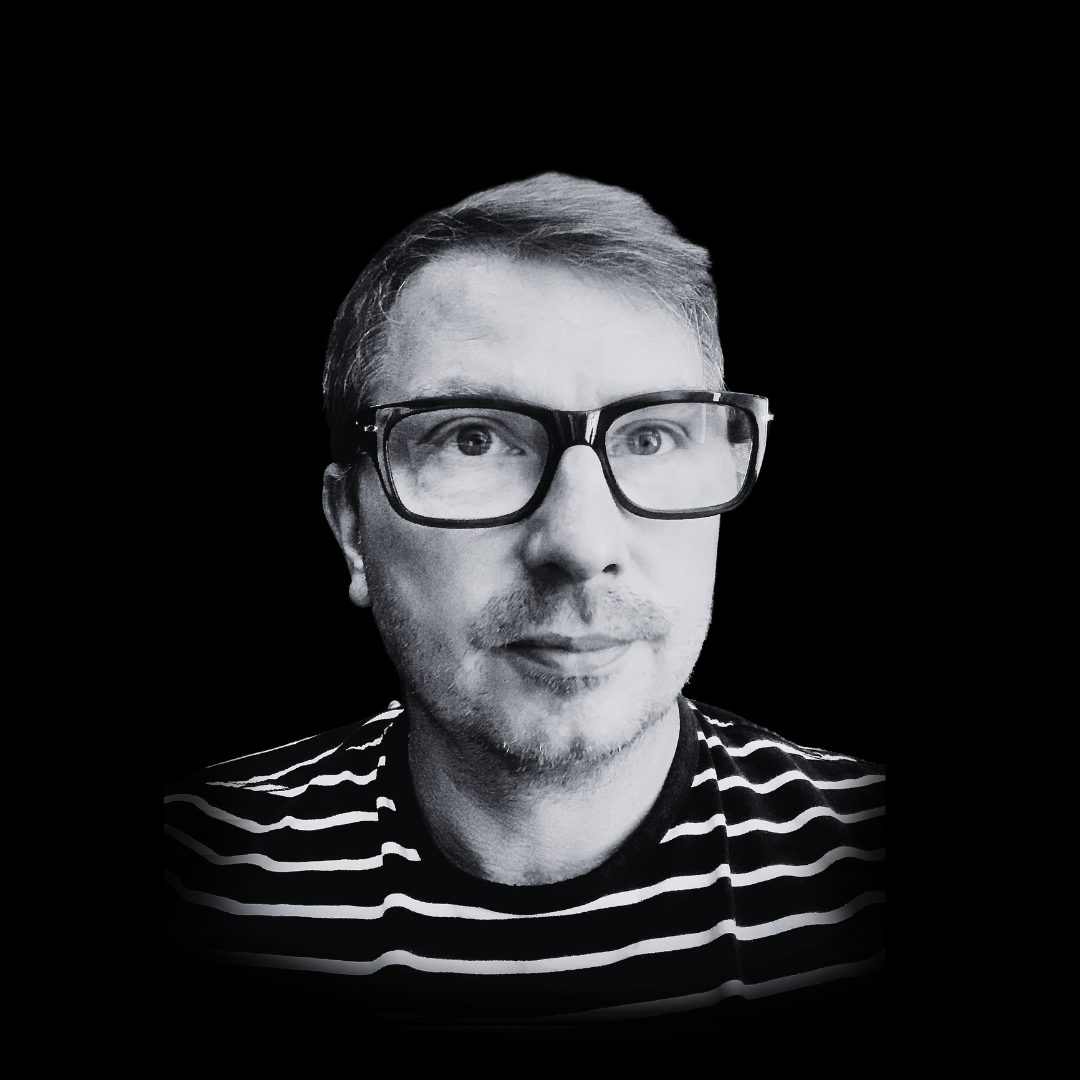 JAMES: AUDIO DESIGN
James is an accomplished sound professional who possesses a deep-seated passion for creating captivating and contemplative audio encounters. With over 20 years of commercial expertise, he has honed his skills in mixing, mastering, and original production, catering to the needs of agencies, brands, and media organizations.
He finds himself captivated by vintage synthesisers, obscure effect boxes, and the transformative potential of audio to positively influence our world. Embracing a perpetual quest for knowledge, James remains enthusiastic about the continuously expanding possibilities and impact of immersive audio in elevating human experiences.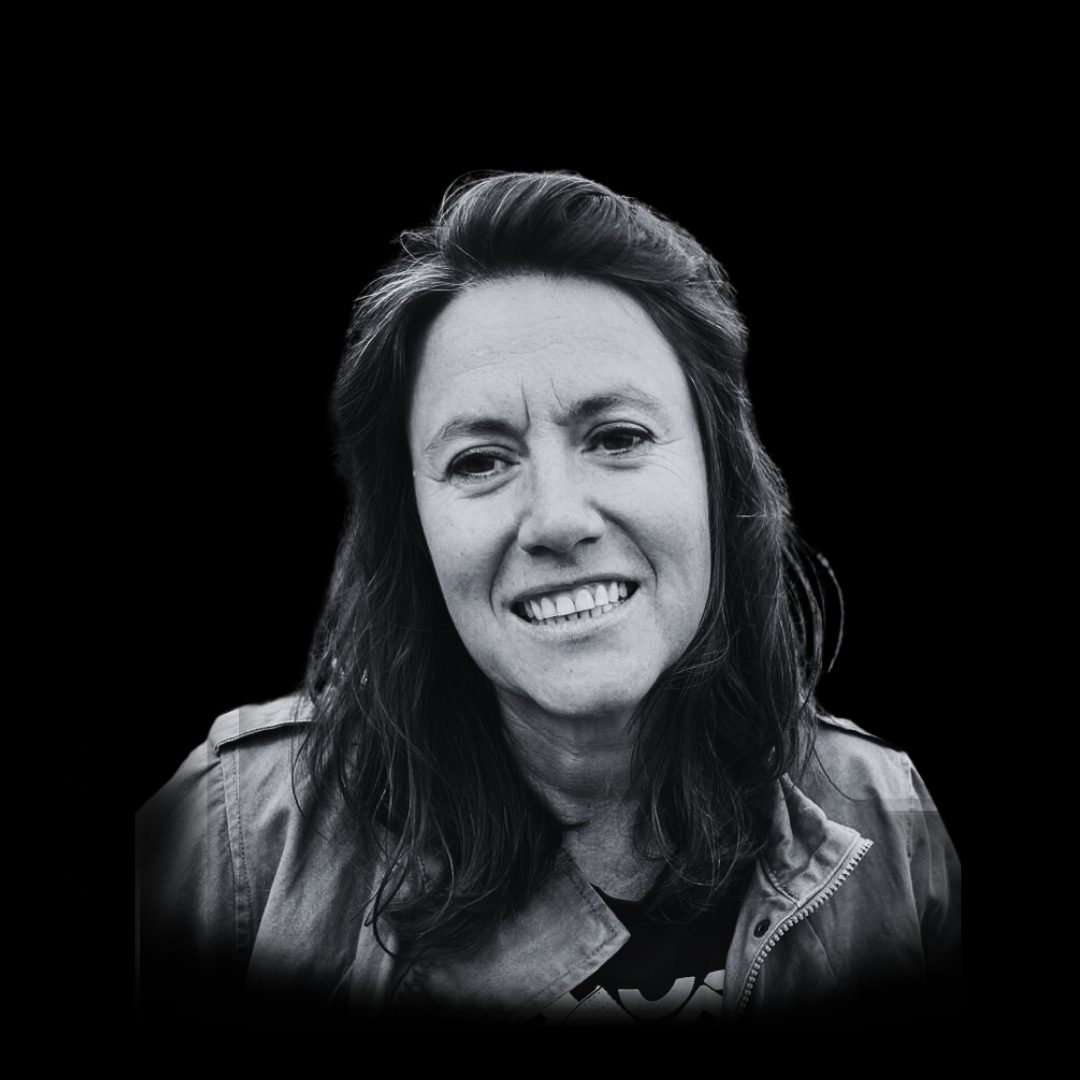 DEBBIE: AUGMENTED REALITY
Debbie embarked on her web development journey by contributing to the inception of the initial Channel 4 Big Brother website. Subsequently, the pursuit of ground-breaking technology became a defining aspect of her career, culminating in a specialisation in Web-based Augmented Reality. She recognised the ubiquitous nature of smartphones and sought to leverage this extraordinary technology for more compelling and engaging purposes.
Notably, Debbie achieved the distinction of constructing the inaugural Instagram augmented reality shopping effect for MAC Cosmetics. Along the way, she delved into the intricacies of 3D modelling for mobile web applications, eventually mastering the tools like ThreeJS, WebGL, SVG, and Gsap to craft captivating content optimised for seamless delivery across browsers and platforms. Moreover, her passion extended to the realm of Sound Art and modular synthesisers, encompassing both audio and video production.